When Should Your Child Self Isolate?
Back
September 27th 2021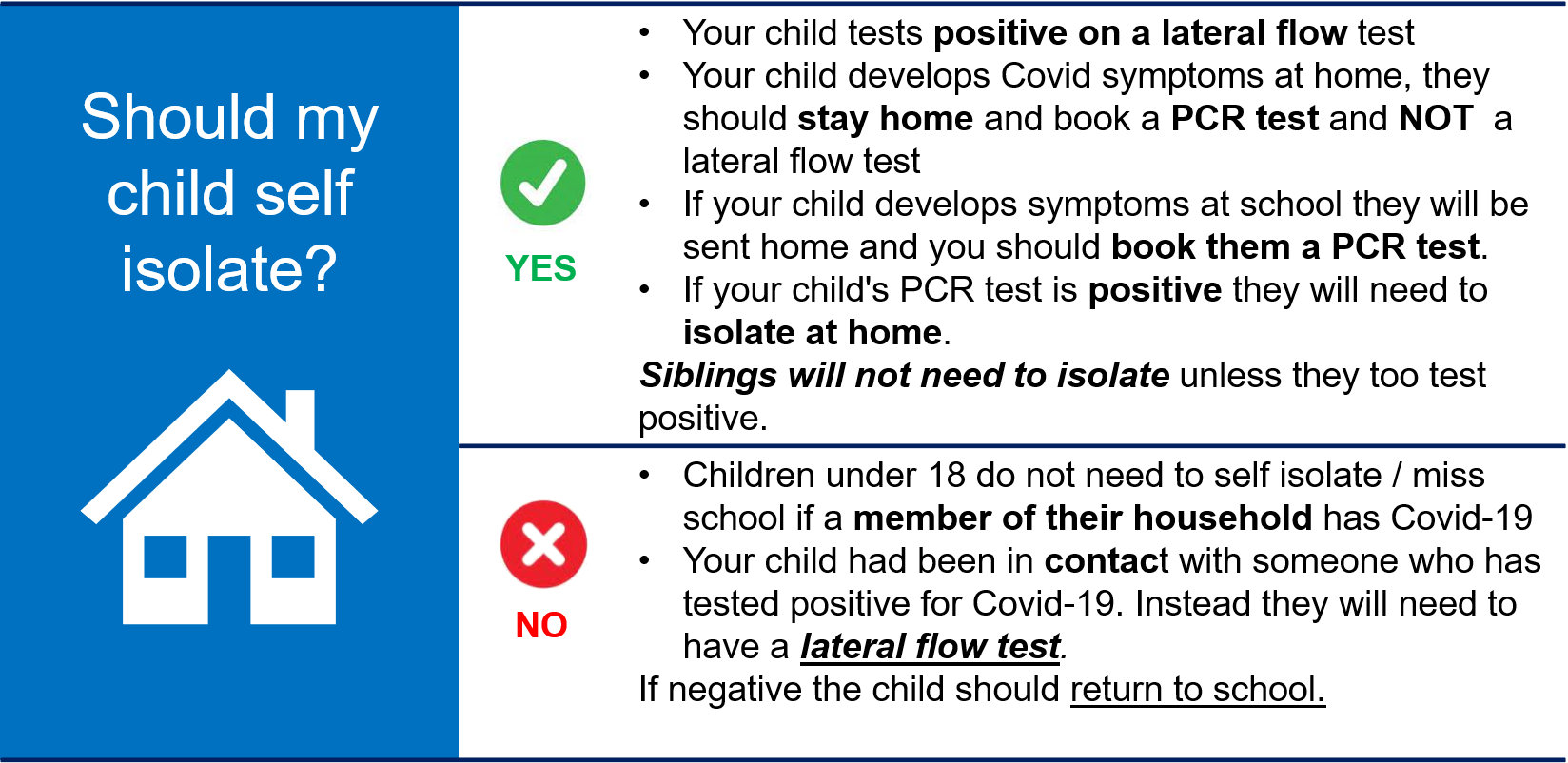 Your child does not need to self-isolate if they are a close contact to someone in your household who has tested positive. However, NHS advice is that close contacts of confirmed positive cases take a precautionary PCR test, and increase their frequency of LFT home test use.
Please do not send your child to school if they have tested positive for Covid-19 in the last 10 days, or have any of the following symptoms:
a high temperature
a new, continuous cough
a loss or change to your sense of smell or taste
In they do demonstrate these symptoms, it is essential you book your child in for a PCR test by calling 119, or going online to https://www.nhs.uk/ask-for-a-coronavirus-test, . Please do keep us updated too by contacting our Attendance Officer on 01225 762686, and leaving us a message.
Please read the latest Heads of the School Update for more information