Welcome from the Headteacher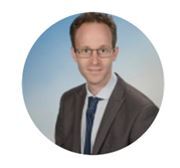 I am very proud to be the Headteacher at Clarendon Academy.
I am a passionate and proud teacher and school leader. I began my teaching career in 2006 as a Maths teacher in Berkshire. Since then, I have worked at schools in Hampshire and Wiltshire. I joined Clarendon as an Advanced Skills Teacher in 2013. I have had various positions of leadership including Assistant and Deputy Headteacher, before taking over as Head of School in 2021.
I originally come from Newbury and now live not far from Trowbridge. I am married with three children, who between them attend both primary and secondary schools locally. I am first and foremost a family man, and fully understand what it is like to send your children to school under the care of other adults.
So, I say with confidence that Clarendon Academy is a lovely school to be part of. We are a kind
and supportive school at the heart of the Trowbridge community and we will take great care of your children.
We will do this by basing everything we do around our mission statement: Aspire to Excellence.
To achieve our mission statement, we ensure that our 3 school values are at the core of all we do:
Respect: being kind and caring for ourselves and others
Determination: working hard and never giving up
Excellence: ensuring everything we do is our best work
We can all achieve excellence if we live by those 3 simple values.
I am proud that our wonderful school is part of the Acorn Education Trust. This is a Trust I have worked closely with since before Clarendon joined and I know that it brings with it incredible support to the schools it holds under its umbrella. It is thanks to Acorn's backing and services, that we at Clarendon can provide so well for our student community.
Here at Clarendon, our students arrive as enthusiastic children in Year 7; they leave us at the end
of Year 13 as fully rounded young adults, ready to face the world with confidence and belief that they can go on and achieve their dreams.
Mr Craig Turze
Headteacher