Secondary Resource Base Consultation - Clarendon Academy
Back

March 10th 2023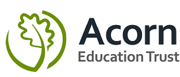 Secondary Resource Base Consultation for Clarendon Academy
Consultation Period: 10th March 2023 to 14th April 2023
The purpose of the attached consultation document is to provide information relating to the proposal by Acorn Education Trust and Clarendon Academy to open a Resource Base provision at the school, which will cater for students with complex Cognition and Learning difficulties. The Directors of Acorn Education Trust are seeking the views of parents, carers and Local Education Providers and would appreciate any comments or feedback you may have.
The attached document provides details of the proposal which has been requested by Wiltshire Council. It also explains how you can respond to the consultation.
Click here to view the Clarendon Academy Resource Base Proposal
---
Impact on Local Community
It is not expected that the Resource Base will significantly increase traffic around the School. It is anticipated that the children will mainly be from the local community and that some of them will have siblings already attending Clarendon Academy. The expectation is that the benefits of the Resource Base provision to the local community will outweigh any environmental factors.
Please respond to the attached consultation by 12 noon on 14th April 2023.

Sue Fulbrook
Head of SEND, Acorn Education Trust