Staff complete 126km cycle ride to support disadvantaged children
Back

July 16th 2022
On Saturday 16th July, seven current and former members of staff from Acorn Education Trust completed the Tour D'Acorn: cycling over 126km to raise money for pupils who are facing difficulties due to the rising cost of living. Jeremy Bowman, Nick Bloxham, David Cade, Steve Clark, Joe Kendrick, Rob Price and Sam Worsfold all represent different Acorn Education Trust settings and have first hand experience of the hardship many of their pupils and families have been facing.
Although they all had varying levels of cycling experience, each cyclist was determined to complete the ride and help make a difference. Dave Cade, Deputy Headteacher at Clarendon Academy and Tour D'Acorn Co-Organiser, commented: "we are always thinking about our school communities and we know things are pretty tough at the moment. It has been an honour to be part of this team and to have completed this challenge to assist those in need so they don't feel left out."
The cyclists set off from West Ashton Church of England (VA) Primary School at 5:30am, to make the most of the cooler temperatures. They then cycled through the beautiful Wiltshire countryside, stopping off at each of the Trust's 17 schools, spanning Rowde, Devizes, Durrington, Great Wishford, Warminster and Westbury. Refreshment pit stops were provided along the route, with additional members of staff coming out to provide encouragement to the cyclists as they took on this huge challenge.
Jeremy Bowman, Tour D'Acorn Co-Organiser and Academy Council member at West Ashton Church of England (VA) Primary School, commented: "In the early stages of planning the Tour D'Acorn, I had an idea of what it would be like to visit all the Acorn Education Trust schools. On the day, it was pretty much as I had imagined: a challenge! It was a treat to cycle with a group of riders who were all obviously much more capable than I; but the sense of being a team, and battling the heat together, got us all (mostly me) to the finish in one piece!"
"I really hope this becomes a regular event in the Acorn calendar, and that tales of our exploits, and the support and assistance we received along the way, reaches all corners of the Trust and further afield. It would be wonderful to inspire others to achieve their own goals and even maybe to join in our next adventure."
The team reached their final destination, West Ashton in Trowbridge, at 1:31pm, seven minutes ahead of schedule.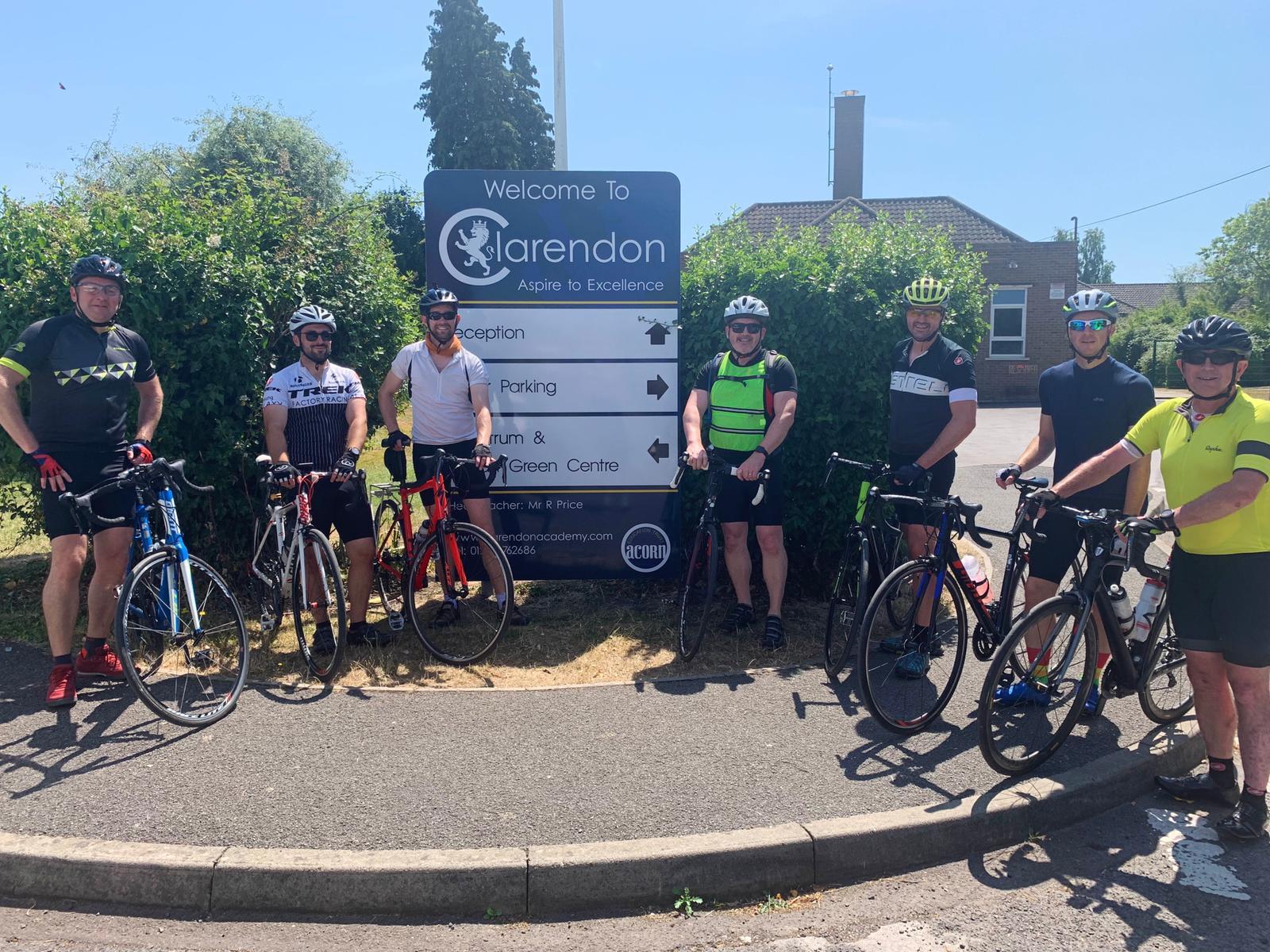 Rob Price, Secondary Executive Head and Tour D'Acorn cyclist, said: "I'm really proud of what we achieved as a team this weekend and want to say a massive thank you to everyone who has donated to this wonderful cause and supported the team during this cycle."
So far, with online and offline fundraising, the staff have raised almost £2,000. All of this money will go towards uniform, school supplies and support for extra-curricular activities for pupils and their families within Acorn Education Trust who are facing increased financial hardship.
---
Click here to donate to the Tour D'Acorn via our Just Giving Page